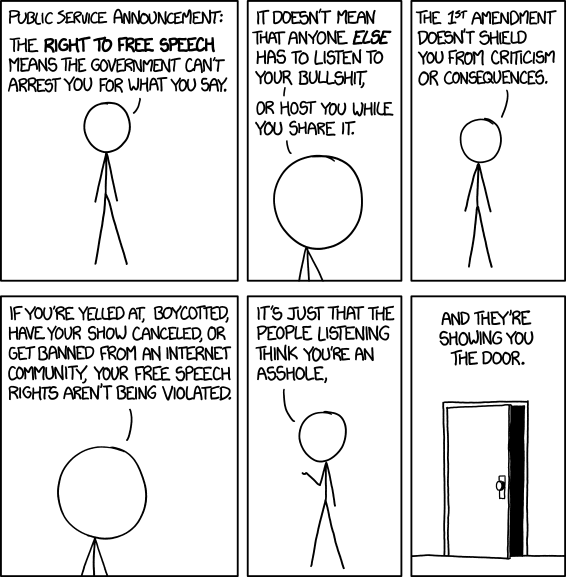 http://xkcd.com/1357/
When I was moderating two MMOs not too long ago, I got so sick of the trolls who'd always try and cite Freedom of Speech. Never mind that it doesn't apply to private establishments, or that the game company isn't even in the USA. If you agree to Terms of Service, you can't really violate those terms and expect to have any right to... oh, steal accounts, tell kids to do drugs, stalk, etc. The number of times people threatened to sue when they got hit by a permanent ban was pretty ridiculous.
__________________
SMS Text Responder
- Convenience and Safety for
any
Android phone, ad-free.
If you have any questions that aren't answered by the app description, feel free to ask. I have no financial stake in it, but I am the primary tester.